Shock FREE & Pain FREE
0 bark or your money back guarantee!
If your dog still barks with his collar, we'll give you a FULL REFUND.
🚚 FREE Shipping to all the USA and Canada
Spring Offer
Guaranteed price for today
Satisfaction guaranteed or 100% refunded!
No electric shock
No pain
Works through vibrations
Teaches the dog not to bark anymore
Effective from day 1
Doesn't cause your dog ANY pain!
Unlike other models of anti-barking collar which use electric shocks, the PuppySafe collar has been designed to teach dogs not to bark anymore without any horrible electric shocks.
If you love your dog, you don't want to cause them any pain by using an electric shock collar (yet they are somehow authorised to be sold!).
Why is it important to stop your dog barking?

Under article R1337-7 of the Public Health Code, if your dog barks too loudly or on a regular basis, your neighbours can report you as well as giving you a formal notice: this starts with a fine of $450 and can even result in your dog being seized!  
It is clearly better to teach your dog as quickly as possible in order to avoid these issues with your neighbours
A long-term educational solution

The PuppySafe anti-barking collar is not just a collar that stops your dog barking, it is an educational tool.
Once your dog has learned thanks to the PuppySafe collar, they will stop barking even without the collar.
"Our customers' dogs no longer need the PuppySafe collar after 2 months of using it because they have learned not to bark"
How does the collar work?

The collar begins to work as soon as it is put on the dog.

The collar is equipped with a

microphone

which detects when your dog barks

The collar emits an unpleasant ultrasonic sound (inaudible to humans) and a

pain-free vibration

When

the dog stops barking

the ultrasonic sound and vibration stop
Technical specification

300 mAh rechargeable battery (

7-14 days usage

)

Weighs just 78g (

no pressure on the dog's neck

)

Rain resistant

Adjustable collar for all sized dogs

No electric shocks
0 BARK OR REFUND GUARANTEE
If it doesn't work on your dog we will give you a 100% refund. 
We are so sure of the effectiveness of our collar that we offer all our customers to try it without risk! Like over 20,000 dog owners already, we are sure that our collar will change your life!
View full details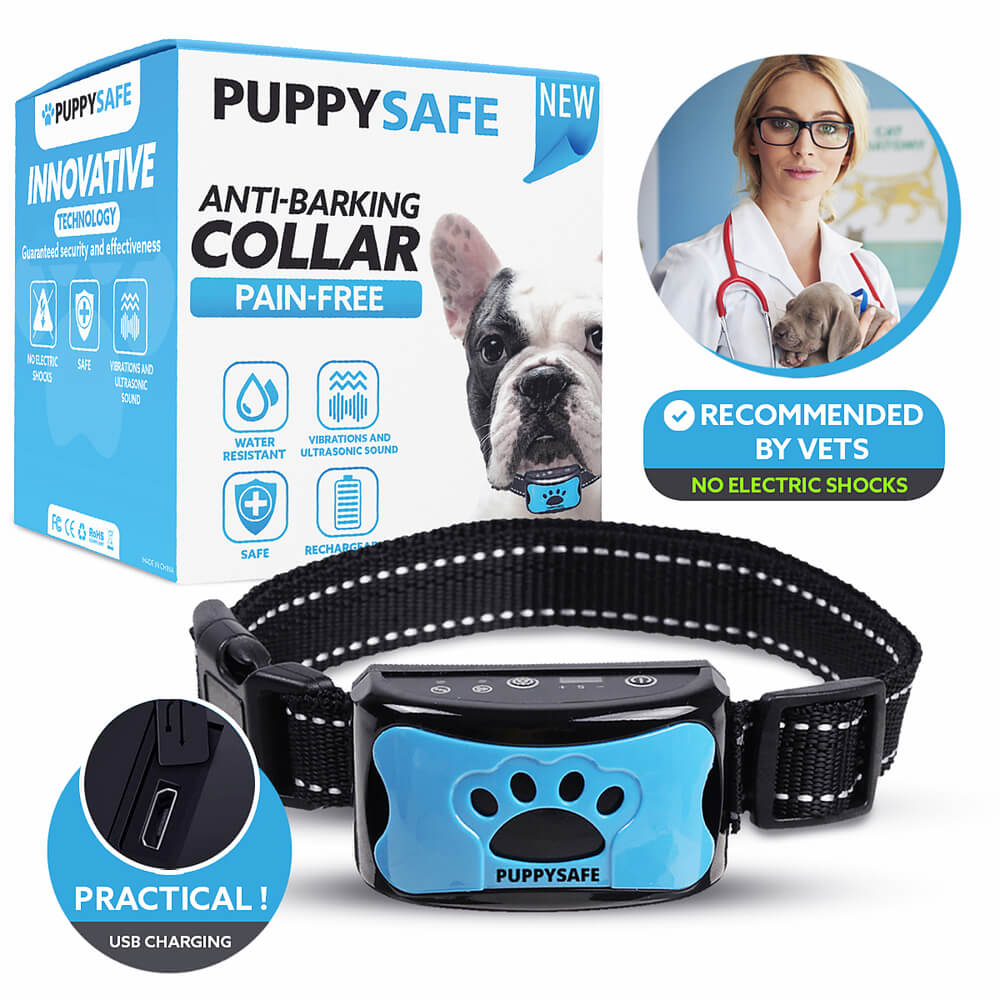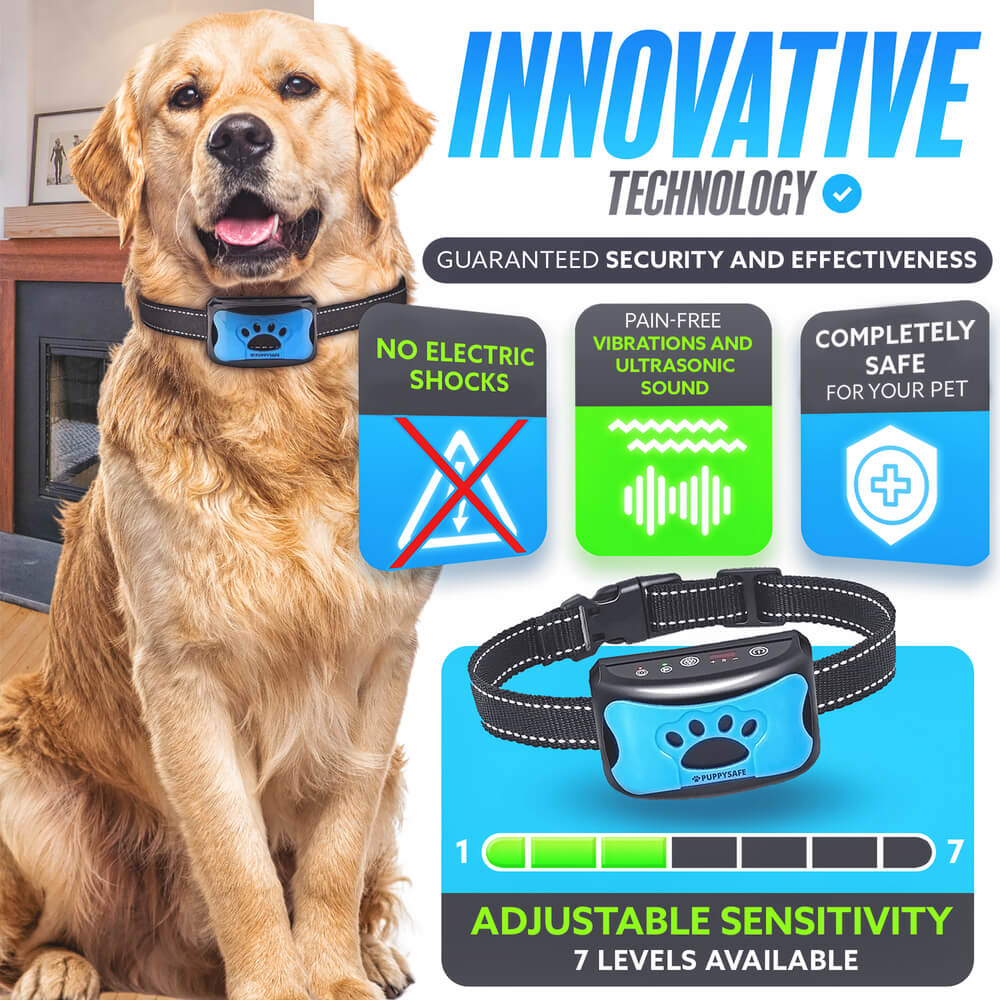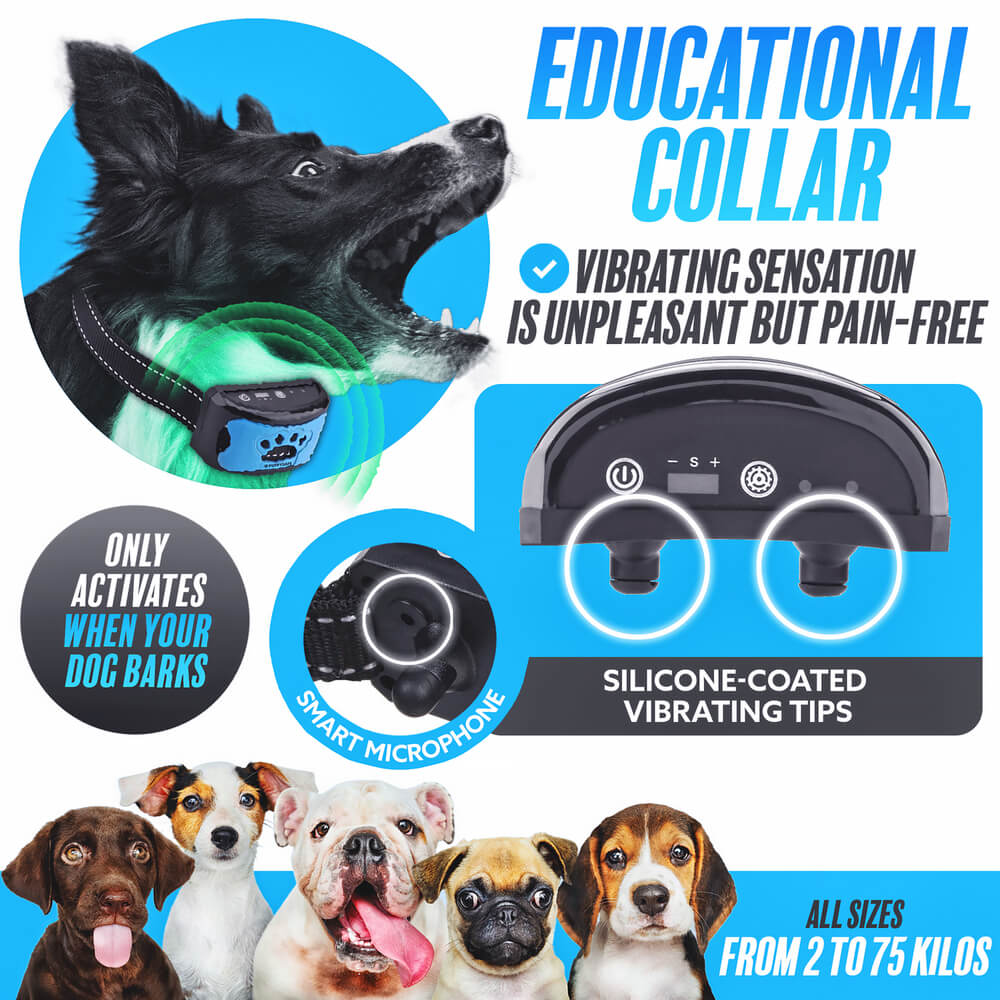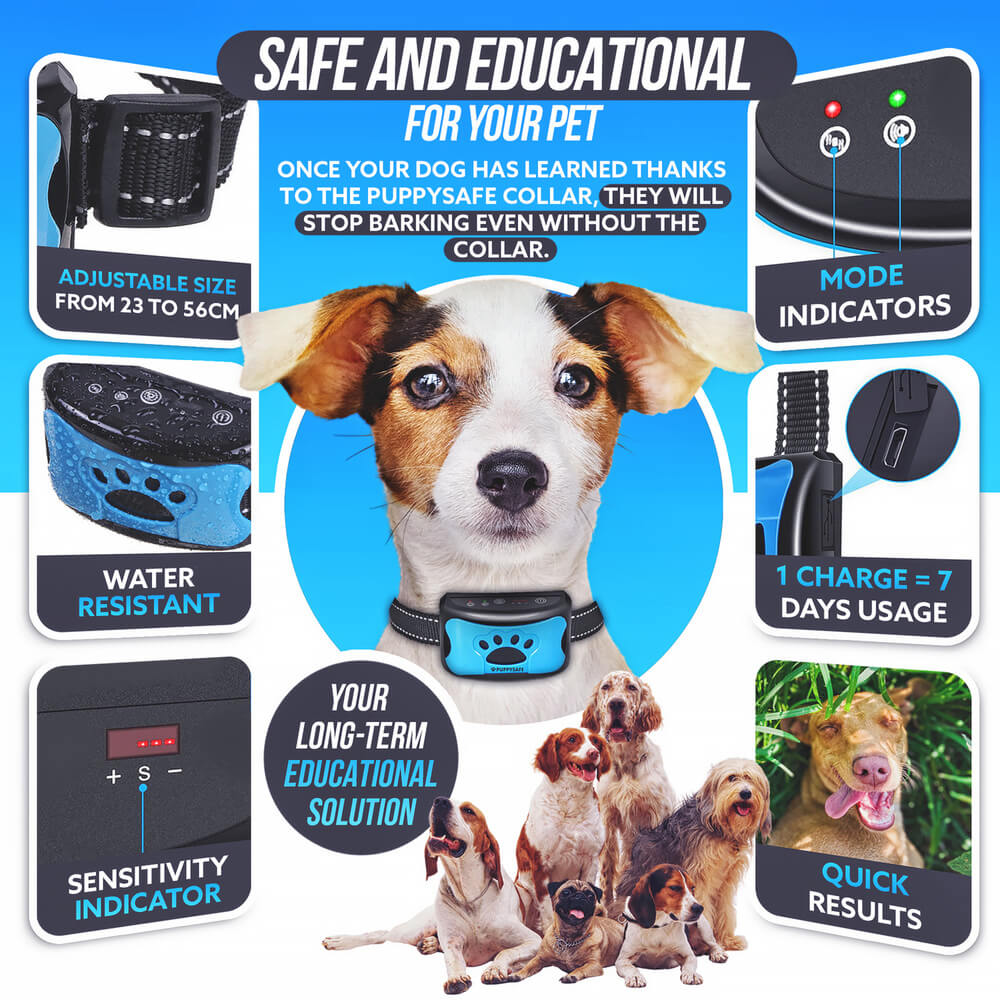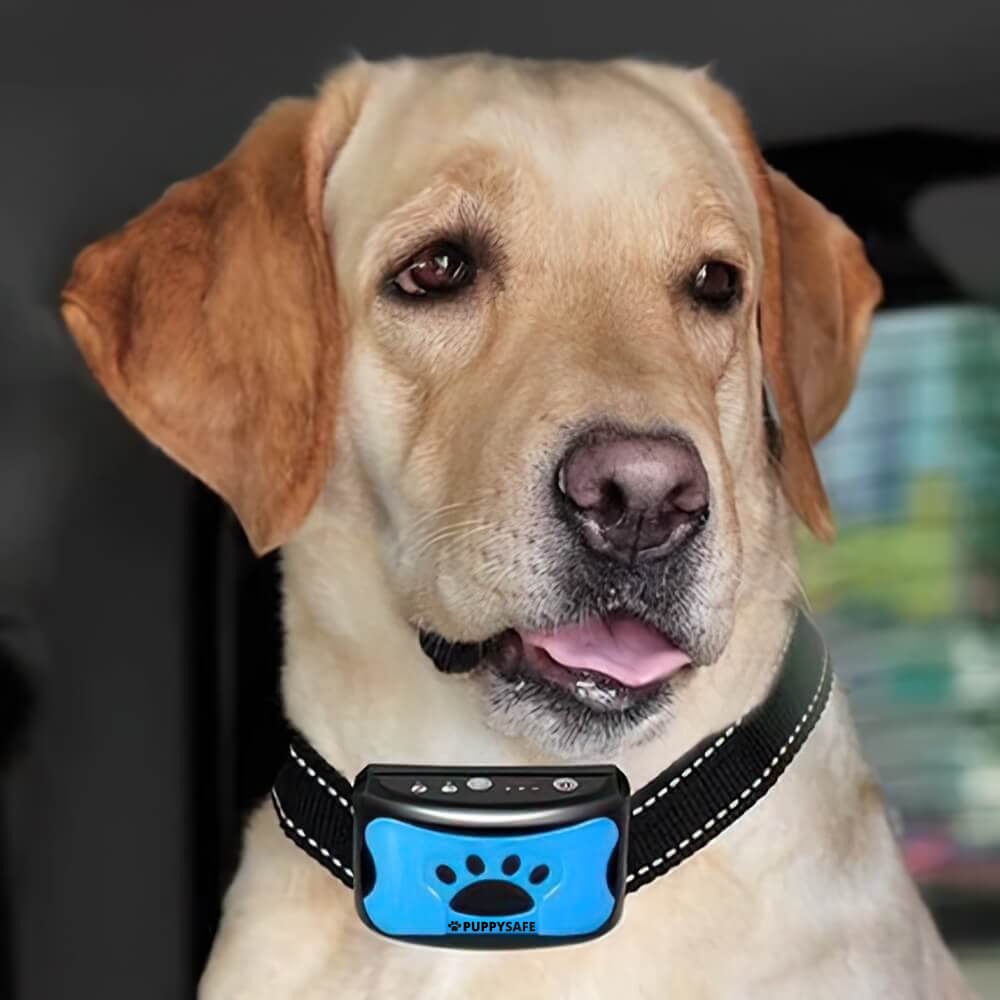 Frequently asked questions
Does the collar work on a long-haired dog?

Yes, the PuppySafe collar works without any problem whatever the length of the hair, short or long hair. 
Is the collar adapted to my small dog?

Yes the collar is suitable for dogs from 2 to 75kg thanks to its adjustable strap.
Is the collar suitable for an old dog or a dog that becomes deaf?

Yes, because even if the dog does not hear the ultrasound well, the vibrations will be effective.
Does the collar hurt the vocal cords?row

Absolutely not, there is no pressure on the vocal cords, the PuppySafe collar is painless.
I have several dogs, will the collar be triggered by the barking of the other dogs?

No, our collar is designed to be triggered only by the dog who wears it barks thanks to the microphone with adjustable sensitivity.
I have several dogs, how many collars do I need?

We suggest that you use one collar per dog. We cannot guarantee that one collar will work for several dogs. 
Where do you ship to?

We deliver all over America.